EVENTS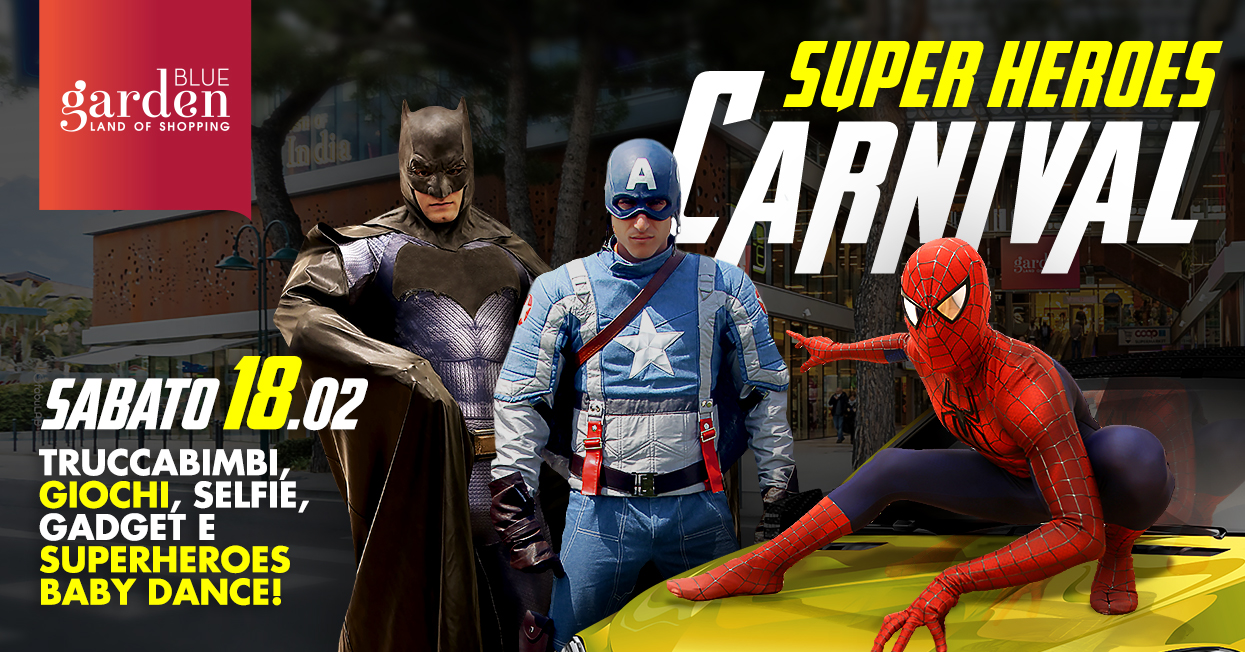 SUPER HEROES CARNIVAL
Sabato 18 Febbraio
Bambini, la festa più colorata e divertente dell'anno sta per arrivare a Blue Garden. Sabato 18 febbraio incontra dal vivo i tuoi supereroi preferiti al Superheroes Carnival. Ti aspetta un pomerigg...
READ MORE >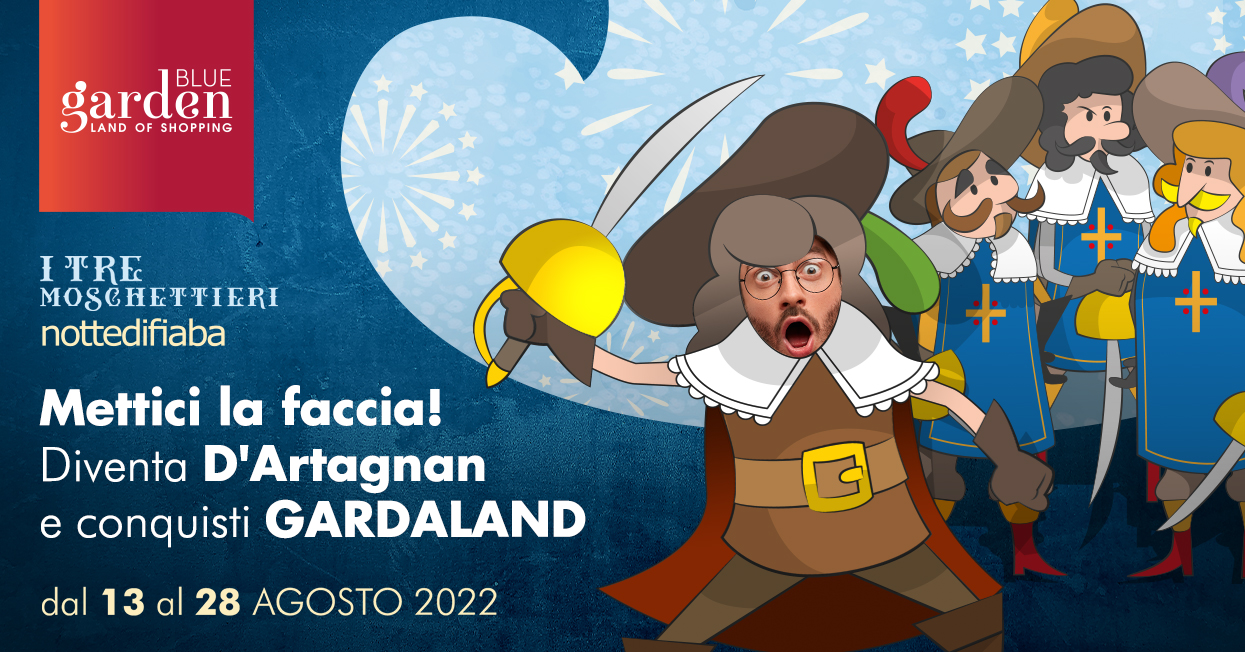 Mettici la faccia Diventa D'Artagnan ed entri a Gardaland
dal 13 al 28 Agosto
Mettici la faccia Diventa D'Artagnan e conquisti Gardaland A Blue Garden è arrivato D'Artagnan, in compagnia dei suoi fedeli compagni Athos, Portos ed Aramis. Grazie a loro potrai conquistare...
READ MORE >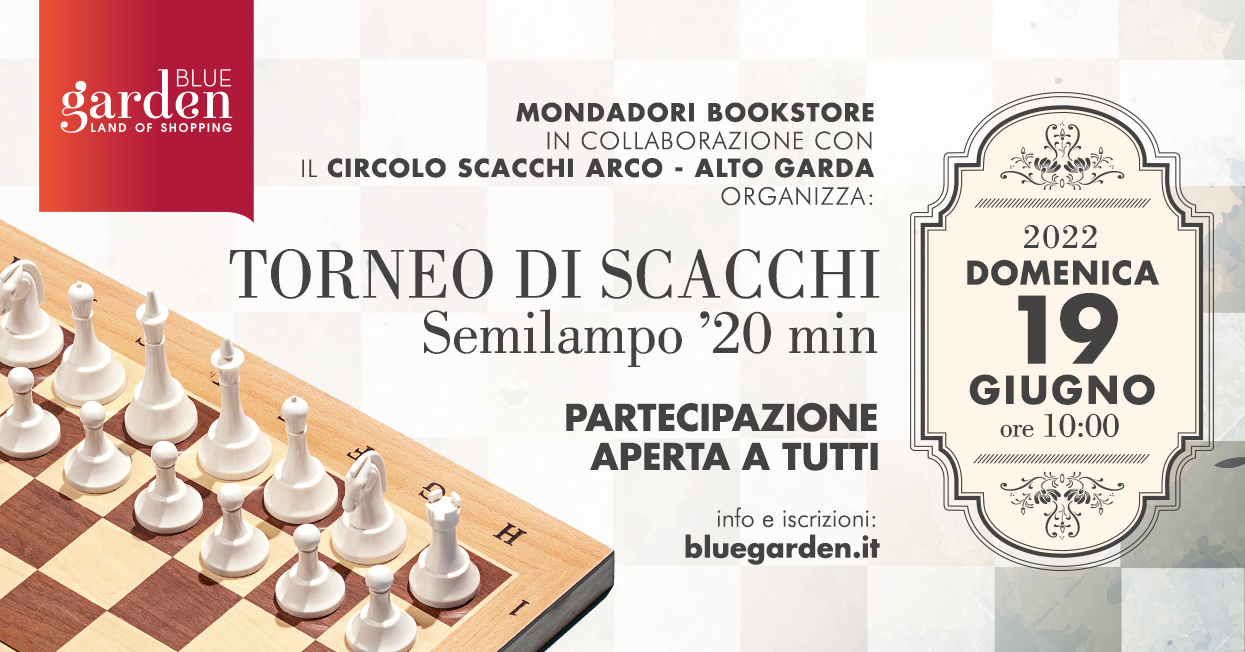 TORNEO DI SCACCHI
Domenica 19 Giugno ore 10:00
PARTECIPAZIONE APERTA A TUTTI – NO OBBLIGO TESSERA F.S.I. Iscrizioni entro le ore 9.30 di domenica 19 giugno presso: Libreria Mondadori Blue Garden Oppure per e-mail marco-rigo@libero.it O telefona...
READ MORE >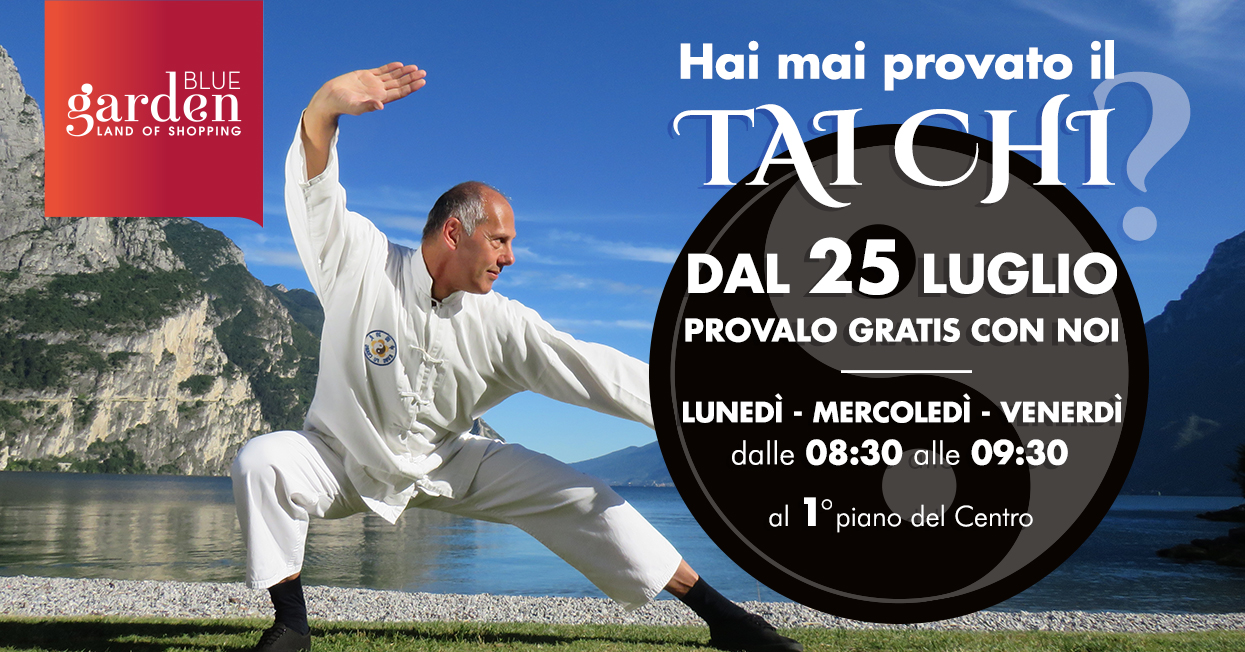 Un'estate di TAI CHI
dal 25 Luglio
Dal 25 LUGLIO partecipa alle LEZIONI GRATUITE di Tai Chi, l'antica disciplina orientale adatta a tutte le età che fa bene al corpo e alla mente. Ti aspettiamo: ogni LUNEDì, MERCOLEDì e VENERDì ...
READ MORE >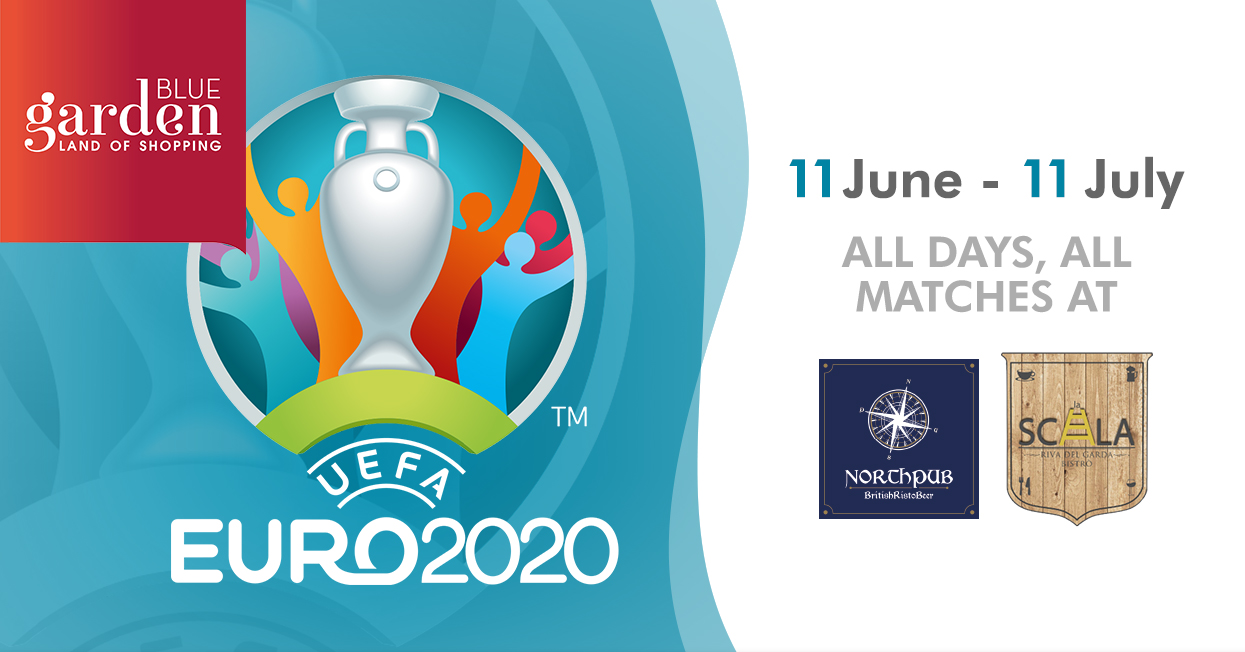 EURO2020
11 June - 11 July
All days from 11 June to 11 July  at Bar La Scala and The North Pub all matches of EURO2020 Discover the calendar: http://bit.ly/euro2020_en ...
READ MORE >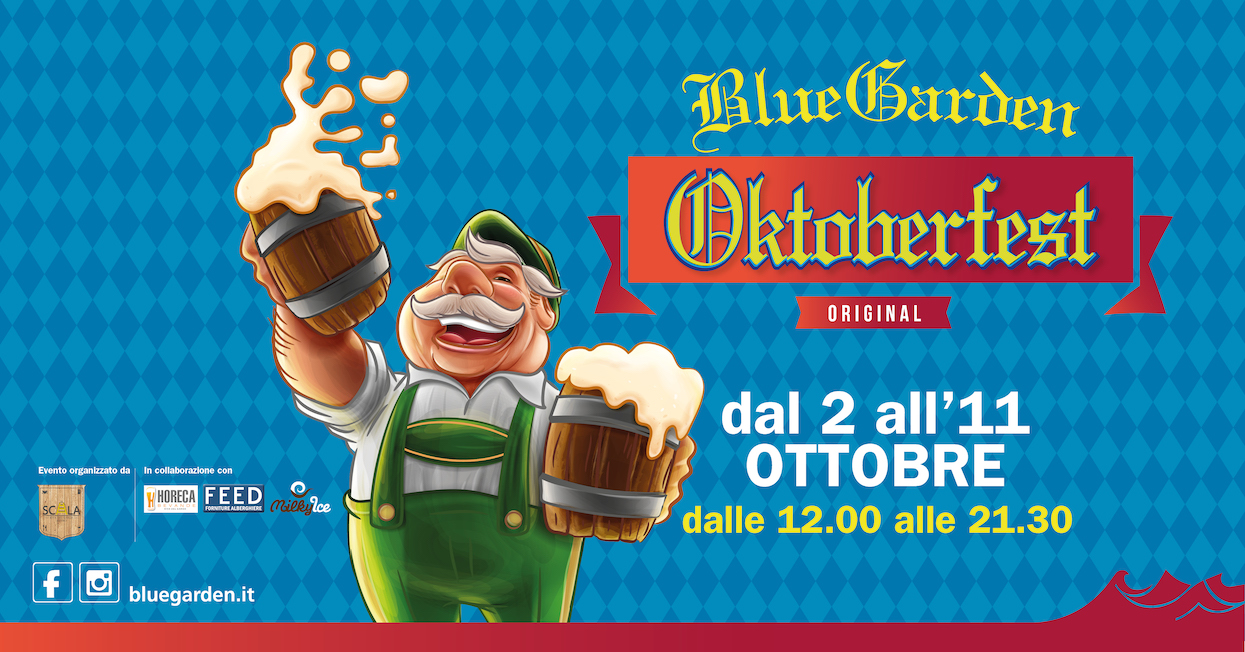 Oktoberfest
02-11 ottobre 2020
From 02 to 11 October your shopping is enriched with all the joy and vitality of Bavaria! The inviting flavors, the festive music, the characteristic decorations and the inevitable beer they will imme...
READ MORE >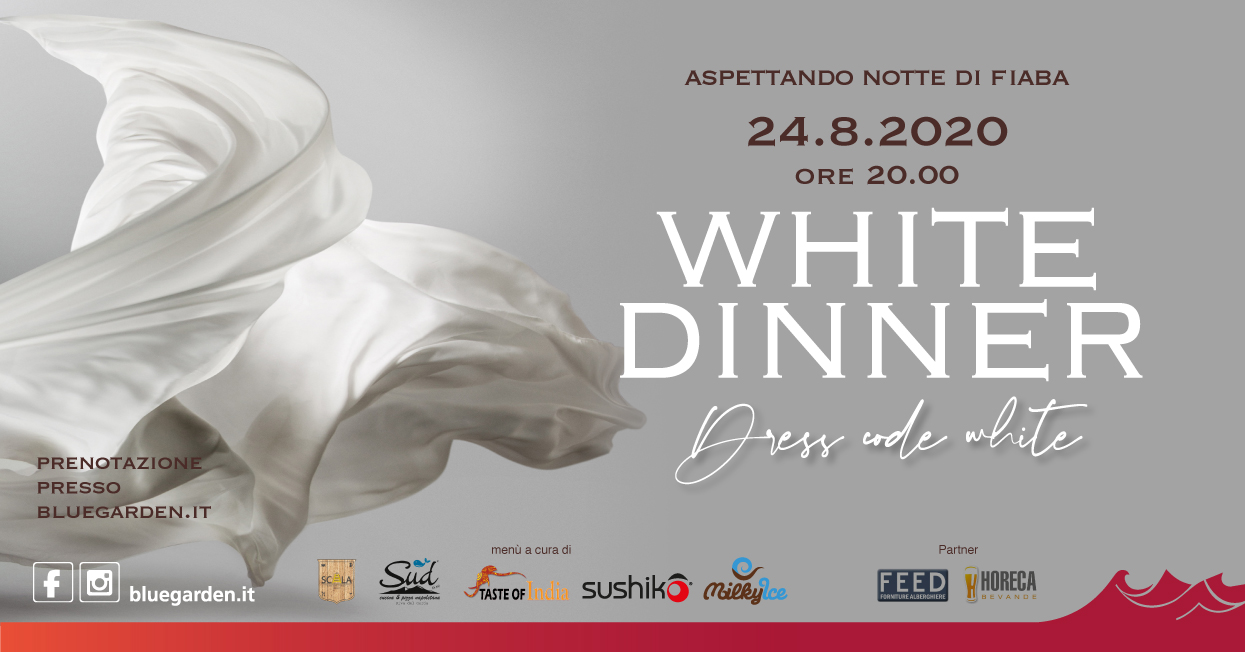 WHITE DINNER – Aspettando notte di Fiaba
24 agosto 2020
When: 24 August 2020 Start: 20.00 Dress code: WHITE Entertainment: Sax Aperitif with Stefano followed by Vinyls with Dj Giuspe. Animation by Notte di Fiaba. In the setting of the pizzetta on the first...
READ MORE >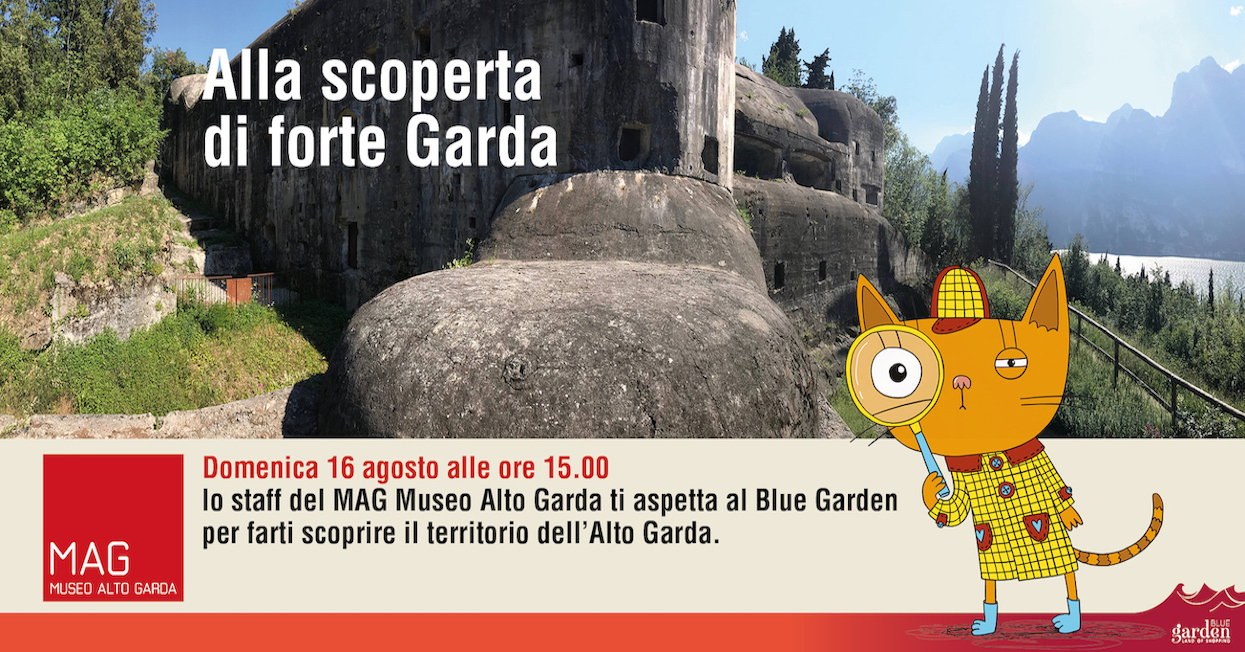 Discovering the Fort Garda
16 august 2020
Sunday 16 August at 3:00 p.m. The MAG – Museum Alto Garda – staff waits for you at the Blue Garden to let you discover the area of High Garda. Mount Brione reveals a mix rich i...
READ MORE >